Our one-of-a-kind sewing kit! Handmade from remnant nylon at our studio. Each kit is unique with a wacky color scheme and includes sewing essentials for at-home or on-the-go, roll it up and toss it in your pack. And featuring The Speedy Stitcher® Sewing Awl, a helpful tool for sewing and repairing heavy duty materials including leather.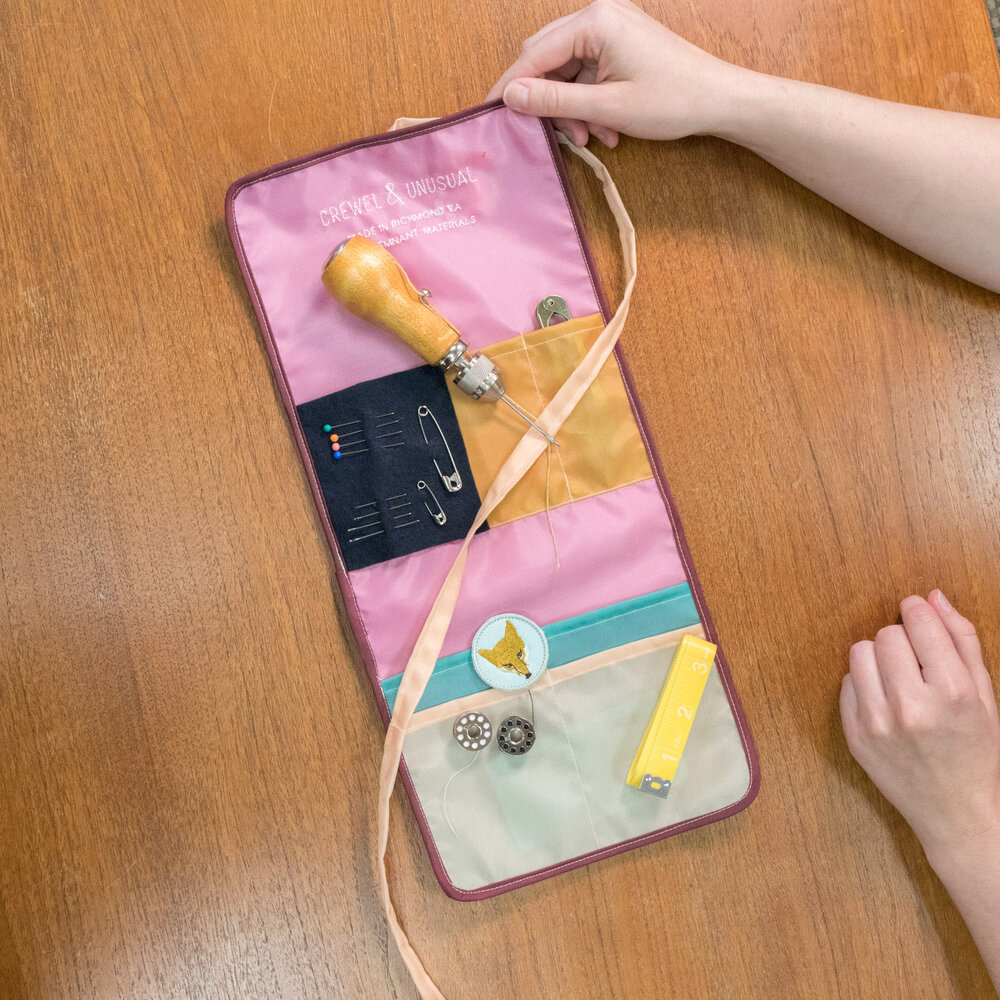 Kit includes:
Handmade roll pouch
The Speedy Stitcher® Sewing Awl
Scissors
Sewing needles
Pins and safety pins
Thread
Tape measure
and a random patch surprise!