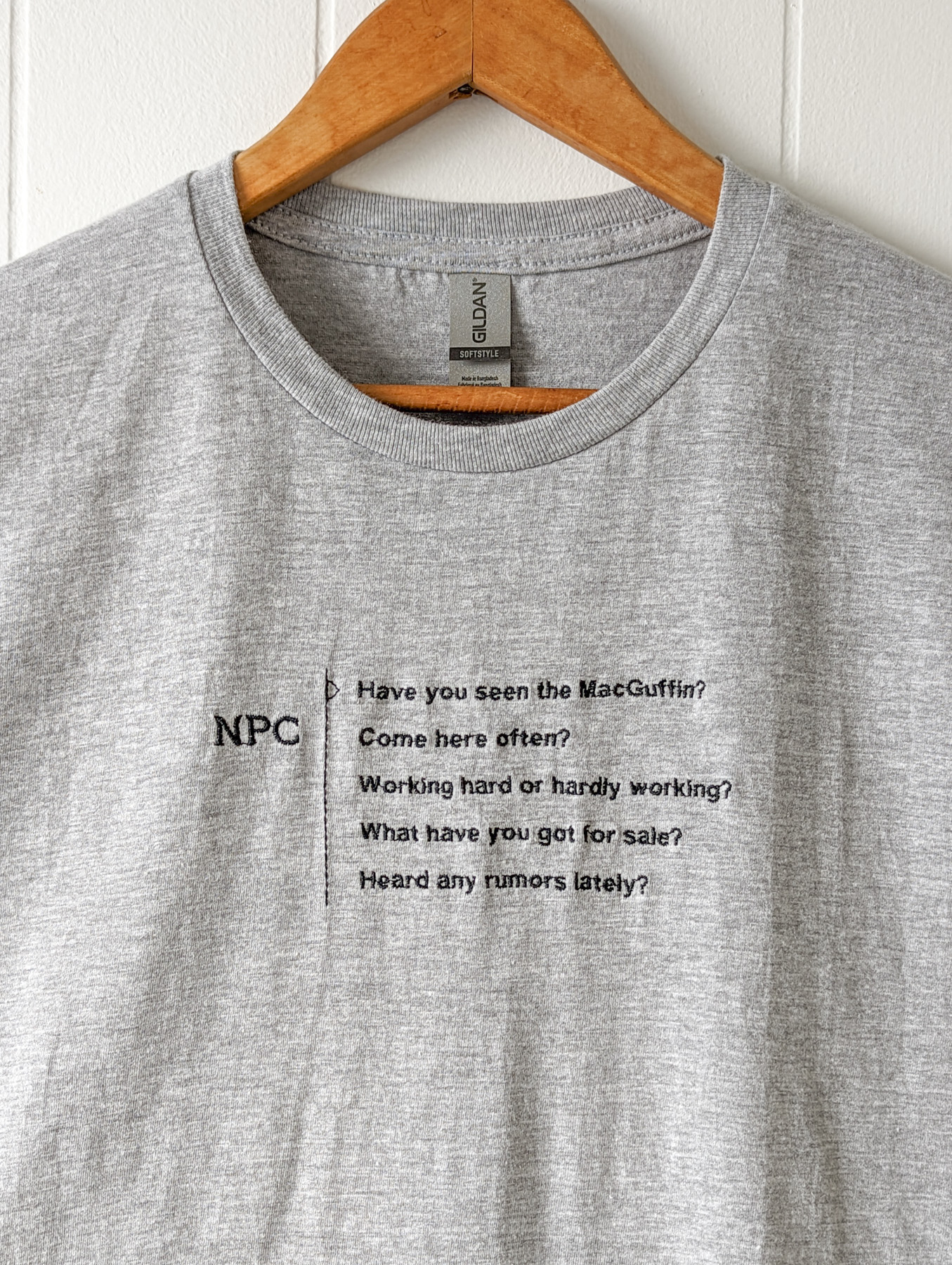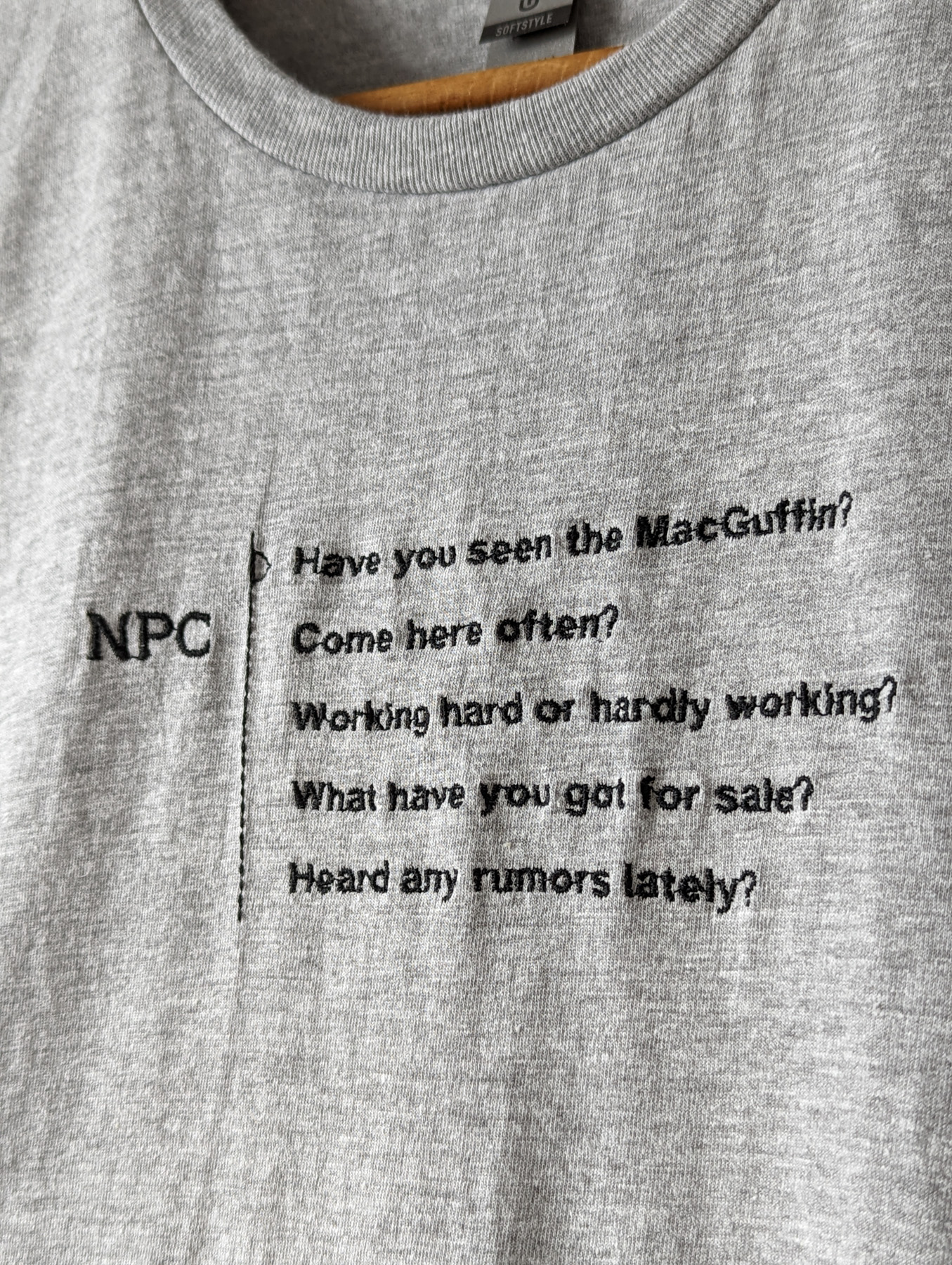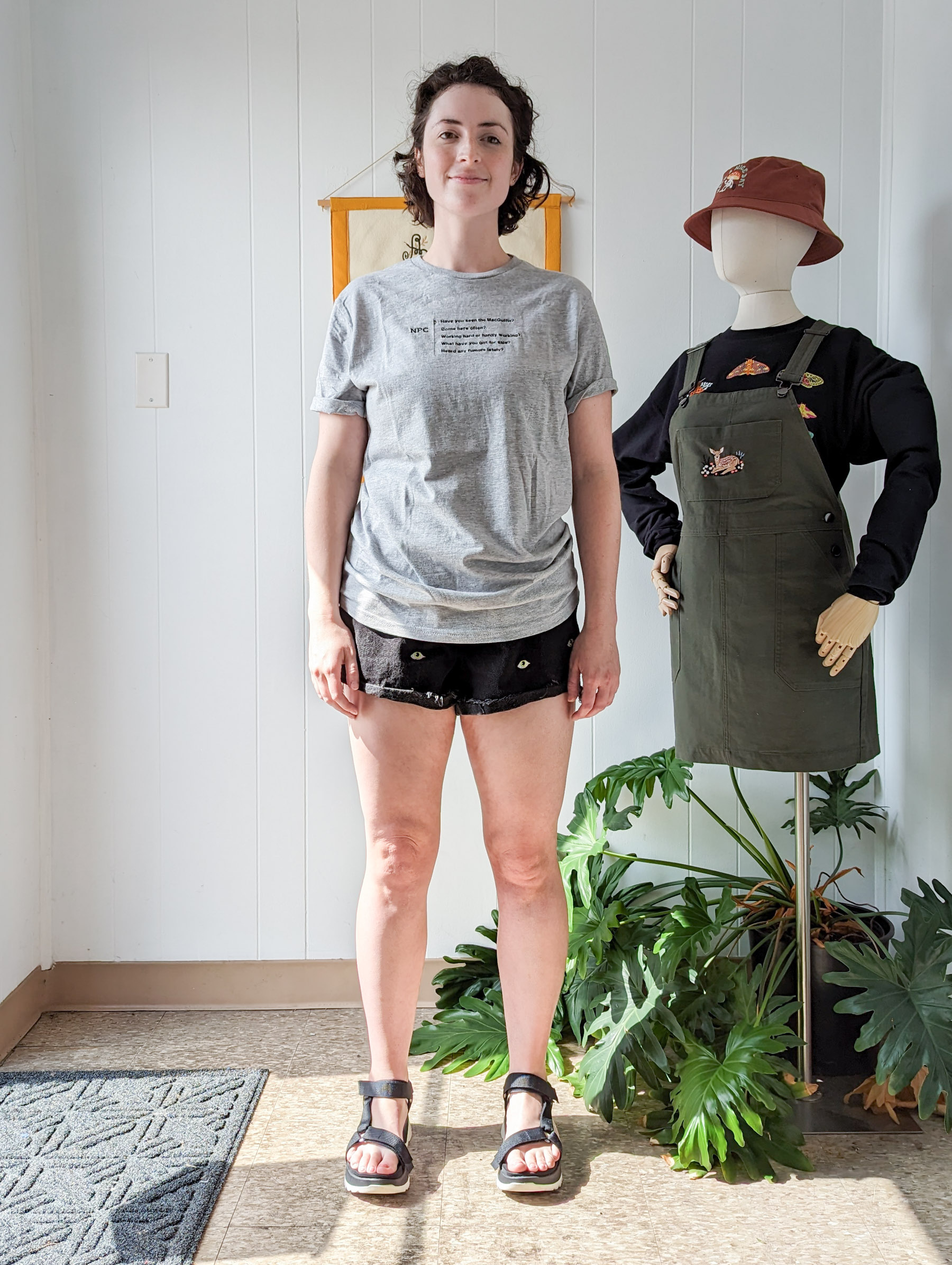 NPC Shirt
$25.00
Ask your question Adventurer.
Grey t-shirt for the average NPC.
Embroidered at our studio in Richmond, VA
Free shipping on orders over $99 (within the US only)
Directly supports the artists
Quality Guaranteed
Route Shipping Protection
Heathered grey t-shirt embroidered with NPC dialogue options.
Only logged in customers who have purchased this product may leave a review.