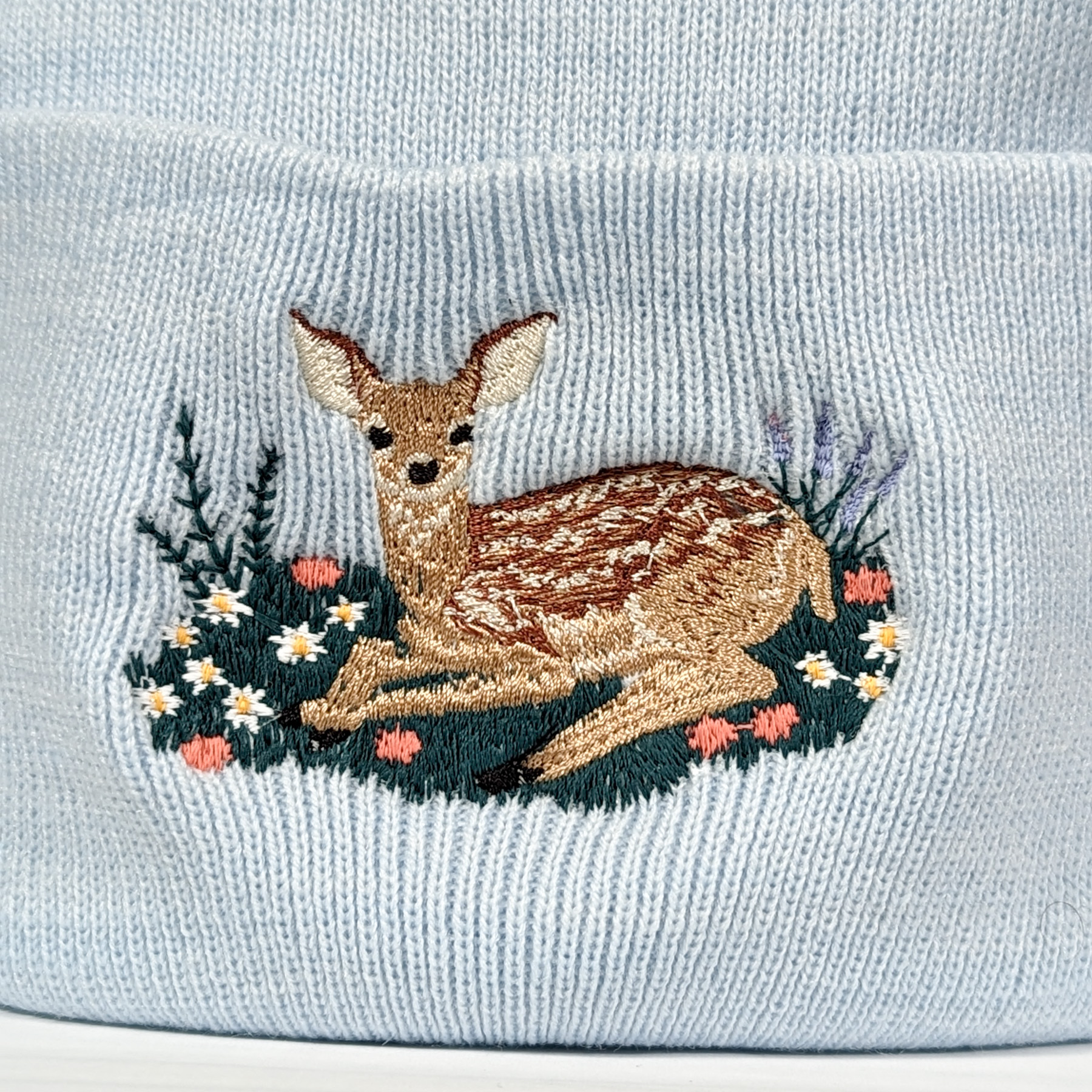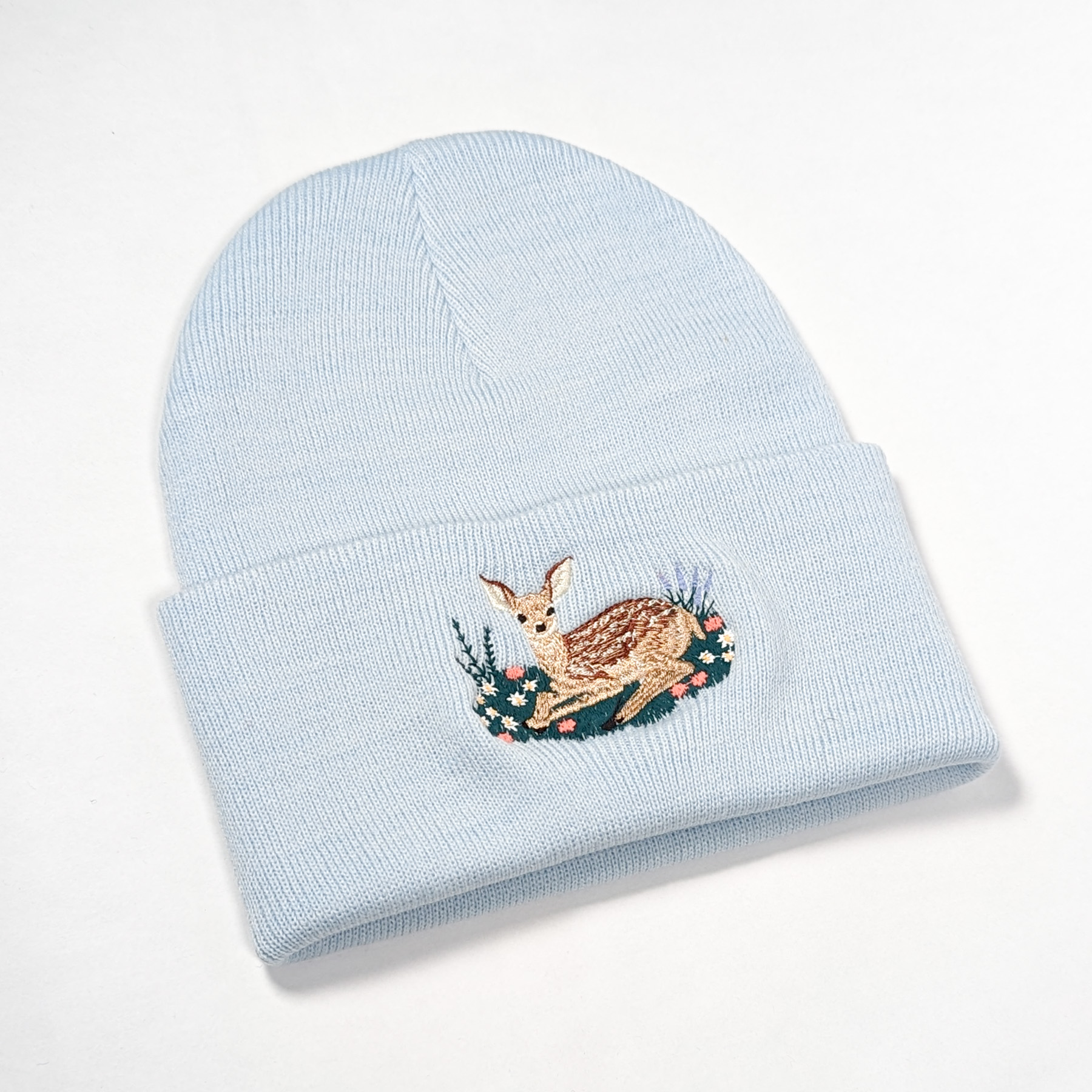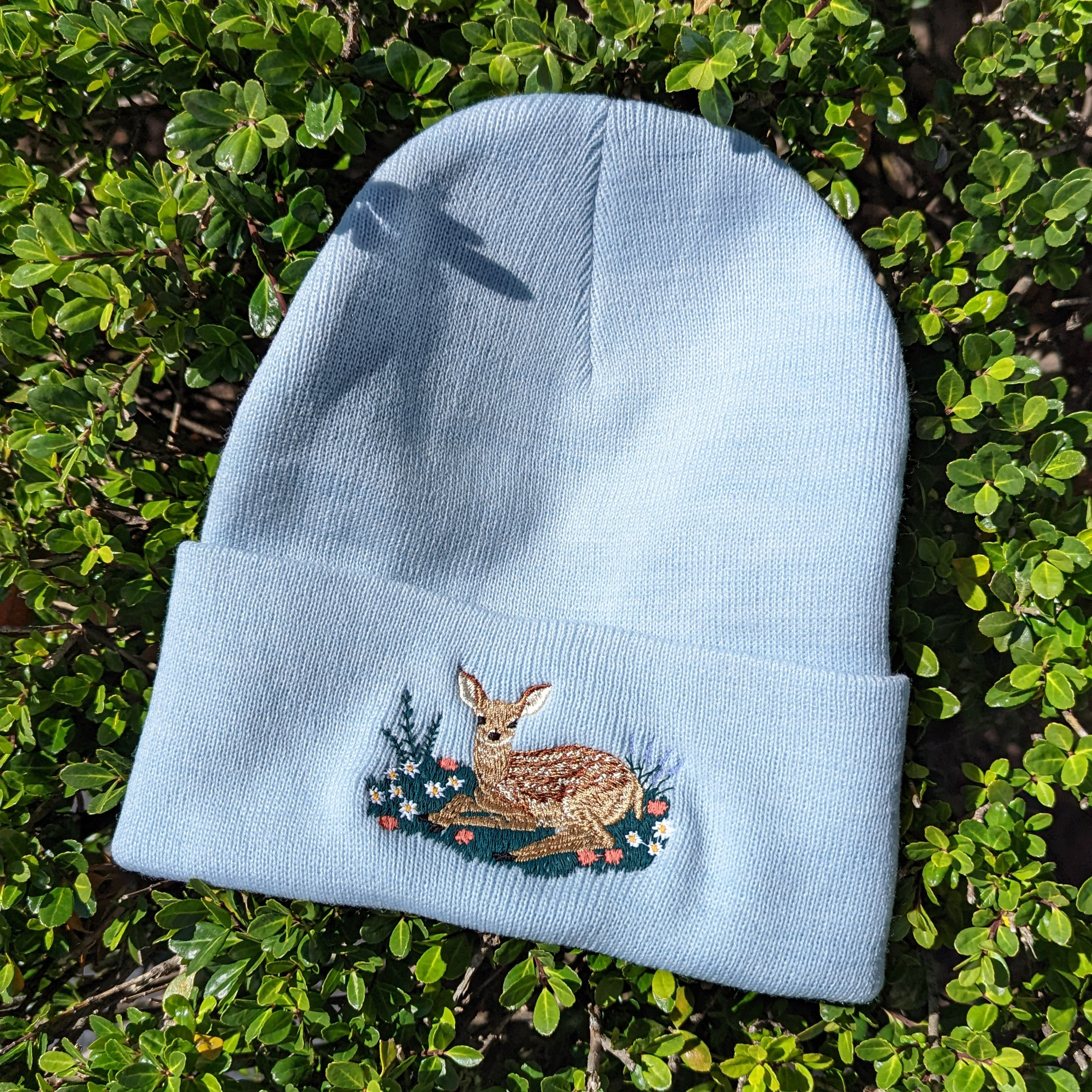 Fawn in the Wildflowers Beanie
$30.00
My happy place, relaxing in the wildflowers.
60% recycled polyester / 40% acrylic knit
One size fits most
Embroidered at our studio in Richmond, VA
Availability: 36 in stock
Sky blue knit beanie embroidered with our lil fawn resting in the wildflowers design. Crewel & Unusual® original artwork.
Only logged in customers who have purchased this product may leave a review.