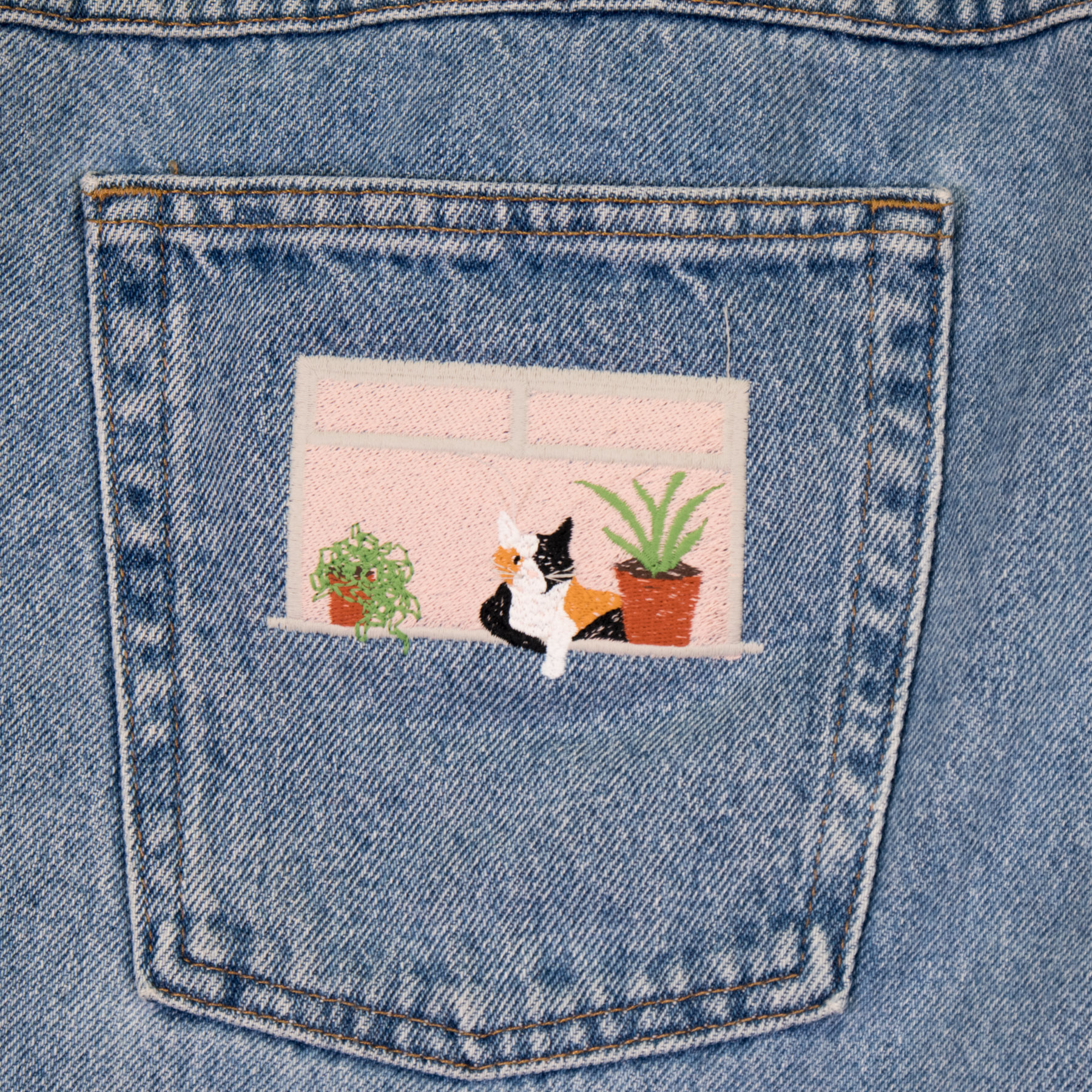 Apparel, Upcycled Vintage
Window Cat Denim Shorts
$45.00
The philosophy of a window cat is simple. Stay home, sit in the sun, and watch the birds. These upcycled, one-of-a-kind shorts are a reminder of that.
Embroidered at our studio in Richmond, VA
See below for measurements
Out of stock
Crewel & Unusual® original artwork.
Clothing Brand: LL Bean
Size: 36
Waist: 36"
Inseam: 4.5"
100% cotton
Only logged in customers who have purchased this product may leave a review.